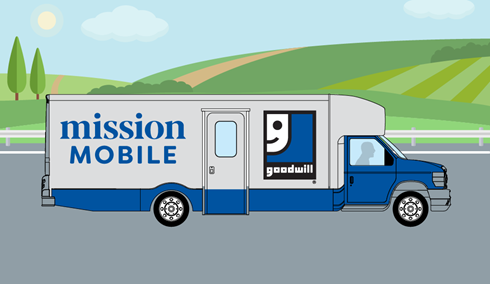 Mission Mobile - Greenville
October 4, 2022
10:00 AM — 2:00 PM
Greenville, SC
Mission Mobile is on the road to Phyllis Wheatley Center!
The unit will be at the Greenville Tech Campus at 40 John McCarroll Way in Greenville on Tuesday, October 4th from 10AM - 2PM
This will be a great opportunity for you to get access to Job Connection services right in your community.  You can also get training tools, skills assessments and job search assistance, all in one place!
Phyllis Wheatley Center
40 John McCarroll Way
Greenville, SC 
10am - 2pm
Come out and find your future with Mission Mobile and Goodwill Industries of Upstate/Midlands South Carolina.