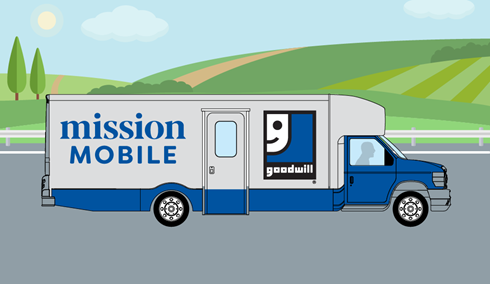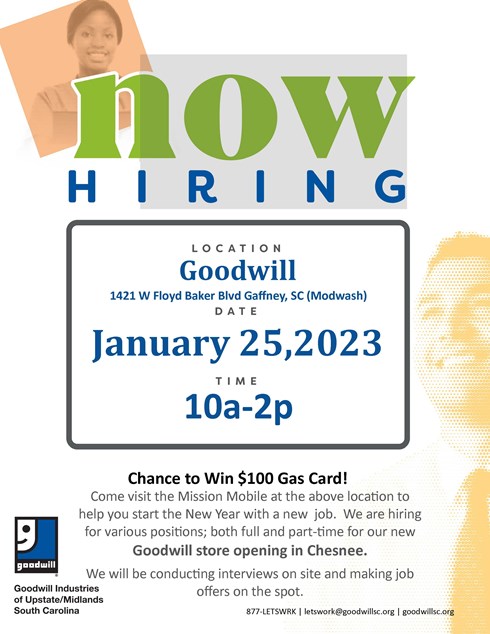 Mission Mobile - Gaffney
January 25, 2023
10:00 AM — 2:00 PM
14231 W. Floyd Baker, Gaffney, SC
NOW HIRING IN CHESNEE!
Mission Mobile is on the road to Gaffney to hire for our upcoming Chesnee store. Our mobile unit will be at 1421 W. Floyd Baker Blvd. in Gaffney to interview and hire for positions for our upcoming Chesnee retail store. 
We will be hiring for full and part-time positions that come with a variety of benefits. 
Bonuses & Pay Increases
401K Match
Competitive Medical/Dental/Vision Insurance
PTO and Holiday Pay
Promotion Opportunities
Associate Discounts
Goodwill is excited to become part of the Chesnee community and wants to hire YOU to be part of the team. Come out and meet with our Employment Specialists on Mission Mobile who will guide you through the application steps, interview and more!
Goodwill-Chesnee Hiring Event
1421 W. Floyd Baker Blvd.
Gaffney, SC
10am - 2pm